Dr. Amy Voida is an associate professor and founding faculty in the Department of Information Science at the University of Colorado Boulder. She also holds an adjunct appointment with the Lilly Family School of Philanthropy at Indiana University, a courtesy appointment with the CU Department of Computer Science, and is a faculty fellow with CU's ATLAS Institute.
Dr. Voida conducts empirical and design research in human–computer interaction and computer supported cooperative work, with a focus on philanthropic informatics—an interdisciplinary domain she pioneered exploring the role of information and communication technologies in supporting nonprofit and other work for the public good.  Her research has been funded by the National Science Foundation.
Dr. Voida earned her Ph.D. in Human–Centered Computing from the Georgia Institute of Technology. She also holds an M.S. in Human–Computer Interaction from Georgia Tech and a B.A.E. in Elementary Education from Arizona State University. She has held academic appointments at Indiana University, IUPUI; Cornell University; the University of California, Irvine; and the University of Calgary. She has also worked at the Palo Alto Research Center, IBM Research, and as an artist-in-residence for opera education. 
For more details, please consult my cv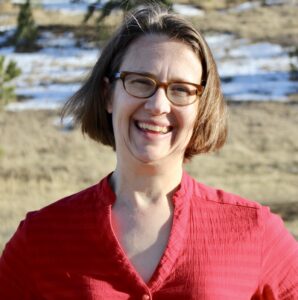 amy.voida@colorado.edu
INFO 298 / 315 UCB
Dept. of Information Science
University of Colorado Boulder
Boulder, CO 80309
An Overview of Philanthropic Informatics
I have pioneered the domain of philanthropic informatics, an interdisciplinary research area exploring the role of information and communication technologies in supporting nonprofit and other work for the public good.  This research takes philanthropic work as its unit of analysis, and traces its influences and impacts across myriad technologies, across individual and collective action, across sectors, and across hybrid and dynamic organizational and institutional forms. It draws from research conducted across academic disciplines with a goal of supporting philanthropic work wherever it can be nurtured and provoked
Bopp C. & Voida, A. (2020). Voices of the Social Sector: A Systematic Review of Stakeholder Voice in HCI Research with Nonprofit Organizations. ACM Transactions on Computer-Human Interaction 27(2), Article 9 (March 2020), 26 pages.
Harmon, E., Bopp, C., & Voida, A. (2017). The Design Fictions of Philanthropic IT: Stuck Between an Imperfect Present and an Impossible Future. In Proceedings of the ACM Conference on Human Factors in Computing Systems (CHI). Denver, CO, May 6–11. New York: ACM Press, pp. 7015–7028.
Selected Research Themes & Sample Publications